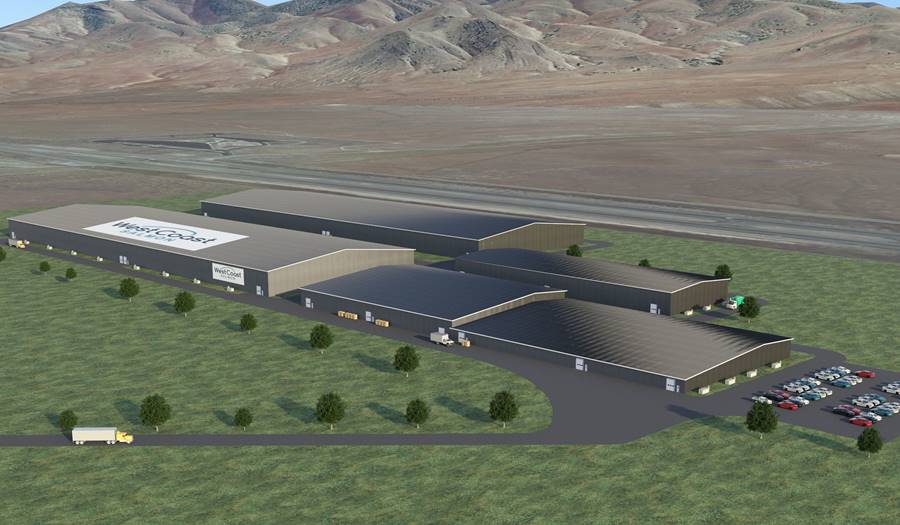 PR Aqua selected as RAS partner for West Coast Salmon project
2/7/2022
Nevada, USA / Oslo, Norway (February 7, 2021)—Norway based West Coast Salmon AS, along with its US operating subsidiaries ("WCS"), is pleased to announce that it has selected PR Aqua of Vancouver, Canada, as its RAS partner. The decision has been made after thorough review and optimization of the company's design and execution strategy.
PR Aqua's expertise and track record ensures a solid platform for the company to execute on its plan to build and operate an industrial scale land-based Atlantic salmon operation outside of Reno, Nevada. The first phase is designed to deliver close to 14k tonnes of production capacity (HOG, per annum "steady state") in the first half of 2025, serving fresh and sustainably raised Atlantic salmon to health and environmentally conscious US West Coast consumers.
Morten Nielsen, COO of West Coast Salmon, commented: "After joining WCS as COO in early 2021, the management team has made a thorough review and optimization of the company's design and execution strategy. We are very impressed by PR Aqua's strong team, expertise, and track record, as well as the initial work they have performed. The WCS team is excited to have secured an agreement with PR Aqua and we look forward to executing our plan in partnership with KC Hosler and his team to achieve our goal of becoming the leading US West Coast provider of high quality sustainably raised Atlantic salmon."
"We are extremely proud to take part in this large-scale project and to support the West Coast Salmon team and owners on their mission to supply the US West Coast market with fresh, healthy, and sustainably produced salmon," commented KC Hosler, General Manager & CTO of PR Aqua.
About West Coast Salmon
"Creating the leading US West Coast supplier of fresh and sustainably raised Atlantic salmon"
The farming facility's proximity to major markets will ensure a continuous local supply of a high quality, fresh and environmentally sustainable product that has longer shelf life and significantly reduced CO2 footprint than conventionally farmed salmon transported by air from Chile and Europe. WCS' business plan consists of three development phases for up to a total of around 50k tons HOG production. Significant land acreage for expansion, close to infrastructure, with associated permitted freshwater rights, are owned by WCS. The farming operation will be based on the latest RAS technology, a state-of-the-art processing facility at site, as well as specialized RAS feed from Skretting. WCS' anchor investors are Bregal Partners and Nutreco B.V. The company expects to commence early site works in 2022 after concluding its construction financing.
Contact:
Morten Nielsen, COO: mn@westcoastsalmon.com
About PR Aqua
PR Aqua is North America's leading technology, service, and equipment supplier of Recirculating Aquaculture Systems (RAS). For more than two decades, PRA's team of highly qualified engineers and industry experts has supported land-based aquaculture businesses by producing innovative, sustainable technologies and service solutions that are both economically practical and socially and environmentally responsible.
For more information, please visit www.praqua.com
Contact:
KC Hosler, General Manager & CTO: KC.Hosler@praqua.com
Shayne De Lima, CFO & Public Relations: Shayne.Delima@praqua.com