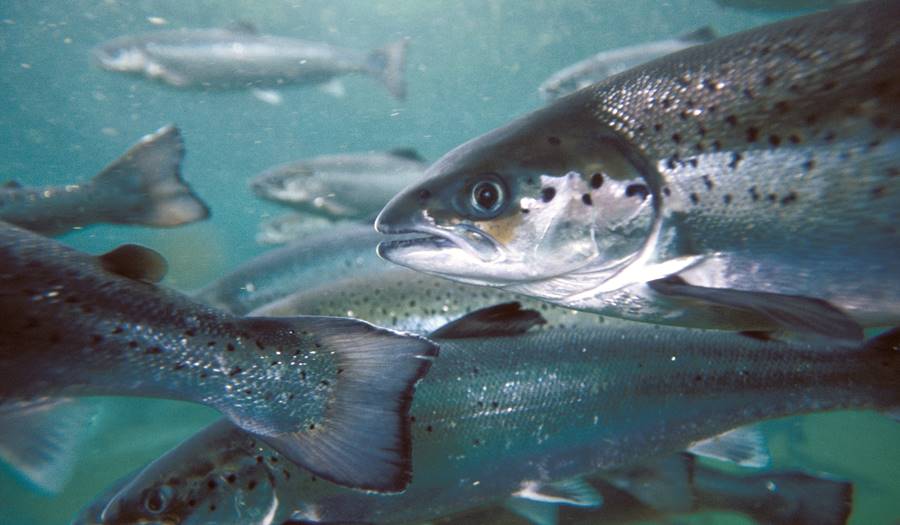 PR Aqua to design and supply equipment for the Upward Farms RAS
2/23/2022
NANAIMO, BC. PR Aqua is excited to announce that they have been selected as the Recirculating Aquaculture System (RAS) designers and primary equipment suppliers for the new Upward Farms aquaponics facility located in Luzerne County, Pennsylvania.
The 250,000 square foot facility will annually produce 160 MT live of hybrid striped bass. Upward Farms cultivates communities of soil-building microbes, which convert nutrients from the fish into organic fertilizer for the leafy greens that will be distributed at Whole Foods locations in the Northeast. Their hybrid striped bass are currently available at retailer and wholesale distributor, Greenpoint Fish & Lobster in New York.
The RAS design is well under way and equipment is expected to start delivering in the spring of 2022 with construction expected to be completed in early 2023.
Matt Dawson, Upward Farms Aquaculture Director said, "We selected PR Aqua as our supplier of the RAS design and equipment due to their expertise, many years of experience and proven track record for delivering projects like ours."
About PR Aqua
PR Aqua is North America's leading technology, service, and equipment supplier of Recirculating Aquaculture Systems (RAS). For more than two decades, PRA's team of highly qualified engineers and industry experts has supported land-based aquaculture businesses by producing innovative, sustainable technologies and service solutions that are both economically practical and socially and environmentally responsible. For more information, please visit www.praqua.com
About Upward Farms
Based in Brooklyn, NY, Upward Farms is a breakthrough vertical farming company bringing whole ecosystems into controlled environment agriculture through aquaponic farming of leafy greens, fish, and a robust and beneficial microbiome. Founded in 2013 and led by CEO and Cofounder Jason Green, Upward Farms is the only large-scale vertical farm offering locally grown, washed and ready to eat USDA Certified Organic leafy greens and Best Aquaculture Practices-certified fish. Upward Farms grows and packs superior quality microgreens bursting with delicious flavor and nutrients that are best-selling products at Whole Foods Market. As a leader in the science behind regenerative agriculture, Upward Farms understands the role of the microbiome in the health of the soils and waters that produce the food on our plate. To learn more, visit www.eatupwardfarms.com